For the Kids
All our kids' meals are developed for children aged 5 to 10. There is plenty of choice with build your own hot meals or a sandwich lunch bag. Enjoy one children's hot main meal or lunch bag for £1 with the purchase of an adult hot main meal from £5.20 in the Sainsbury's cafe.
Kids eat for £1 T&Cs: Childrens £1 meal to be made in the same transaction as adult hot main meal from £5.20.
Available every day from 11:30am until Cafe closure
Extra portions or trade ups not included
Subject to availability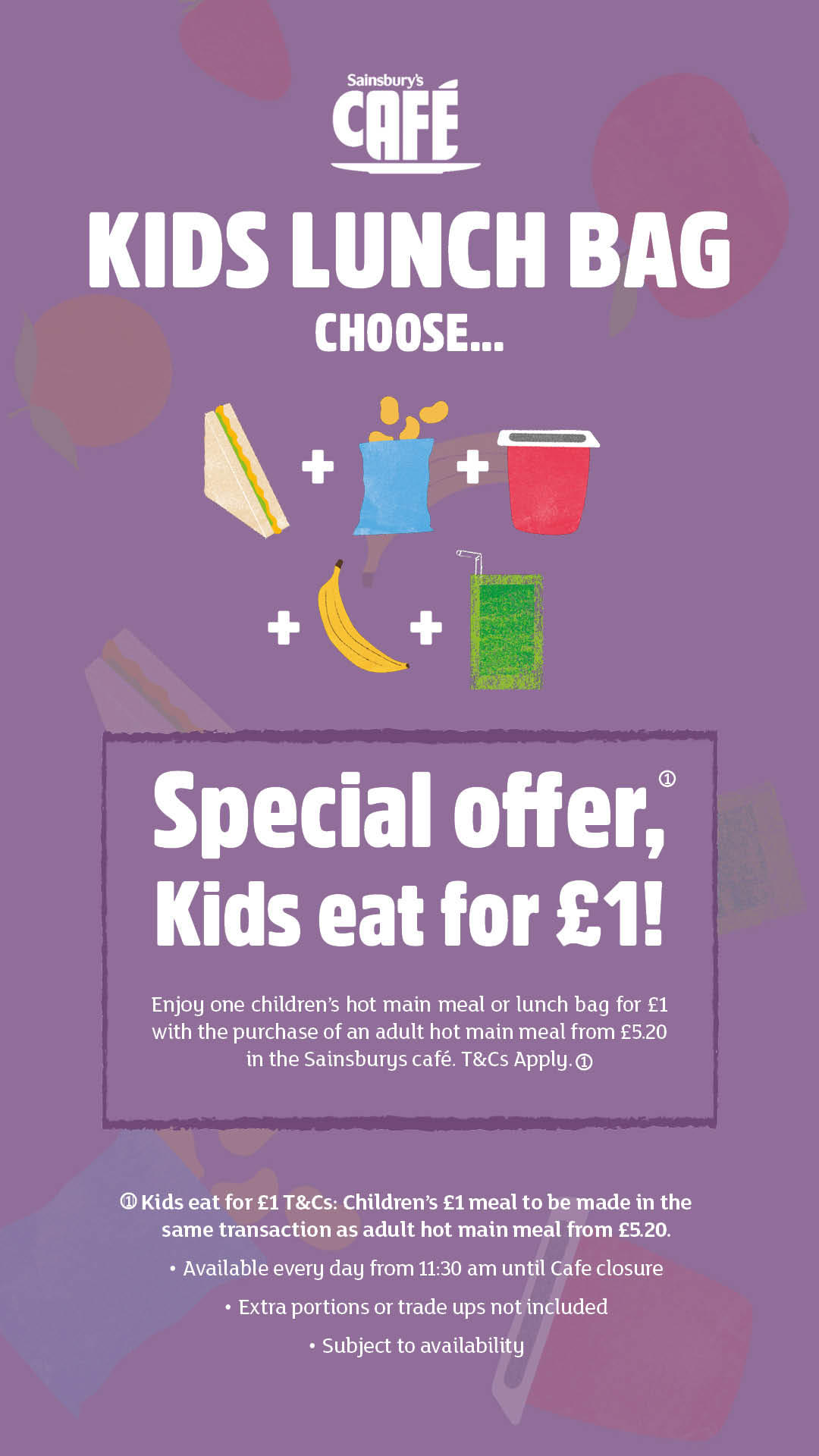 Nectar points
Enjoying a well-deserved snack after shopping has an added bonus, as every purchase in our instore cafés and coffee bars helps you earn Nectar points, too.
Did this answer your question?
Thank you for rating this answer
We'll use this to help improve our service.
Still couldn't find an answer?
Get more from Sainsbury's
Contact Information
The team will review your complaint and aim to be in touch within 3 days, but please bear in mind that over a weekend or bank holiday it may take longer to respond.
Contacting us about a refund?
You'll need to give us a call on 0800 328 1700 if you ordered online. If purchased in store, please call 0800 63 62 62 or speak with a colleague next time you're in store.